Back to top
What's My Scope?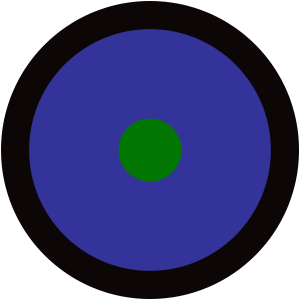 Ascendant
Scorpio
Sun
Aquarius
Moon
Virgo
People with the same
Colorscope
Daniel Egan
American extreme-skier
1964
Alexander
British magician
1951
The personality is surrounded by a very powerful field.
You see the world as a place to master.
+
definitive, keenly perceptive, deeply emotional, determined, irresistible, charismatic, formidable
–
misunderstood, manipulative, revengeful, overbearing, secretive, jealous, turbulent, destructive, out to win

Dark Blue implies the eternal, infinite beyond and so this is the personality of the brilliant thinker and unconventional personality. Truth seeker, innovator and humanitarian, the individual or ordinary little things can be overlooked. You belong to the future and the bigger picture.
There is a natural inquisitive nature, a progressive or radial stance and the tendency towards just causes. Unpredictable and erratic yet fiercely loyal and stubborn, you make a very good, if sometimes annoying, friend. Independent, eccentric, innovative and positive, you attract a variety of interesting people. You have the ability to be apart of any group or stand alone.
+
visionary, idealistic, progressive, determined, intellectual, eloquent, leadership, humanitarian
–
emotional detachment, unpredictable, stubborn, impatient, erratic, aloof

Emotionally reserved and understated, Dark Green's withdrawal and detachment is compensated with a giving nature.
The self is anchored in servitude and integrity.
Fastidious and diligent, there is a steady resourceful, dutiful element at the center of the personality.
+
organized, methodical, earthbound, clear headed
–
critical, fussy, too self contained, ambitious
Would you like a different scope?
Use the form below to make a new one.
Visit our Cafe Press store for items personalized with your colorscope.